What If Videos Get Blurry on iPhone And Android?
On this page, you will learn how to fix blurry videos on an Android device after you transfer them from your iPhone and Android. You can also install Repairit on the left buttons to have a quick fix!
You might enjoy recording videos during your holidays or while having a casual get-together with your family members. In most cases, you have to deal with blurry videos that hinder you from sharing them. Don't worry from now on. There are several ways you can use to fix blurry videos on Android or iPhone.
Why Are Videos Blurry on Mobile Phones?
There are several reasons behind the video blur on your Android devices.
You shoot a clip at high speed. Hence, the original videos are not clear themselves.
You do not hold your mobile device properly while shooting a particular clip.
Lack of proper brightness causes a great deal of inconvenience. You may have to look for ideas about how to fix blurry videos on Android.
When you shoot a video under low-resolution settings, pixels aren't sharp enough.
Why Are iPhone Videos So Blurry on Android?
1. Difference in pixels
The density of pixels on the two devices is different. In most Android devices, the video pixel is around 720p or 480p, while on the iPhone, it is about 1080p.
This difference can result in a lack of proper compression and make videos blurry. You may have to search for an answer to fix the quality.
2. Might have used MMS texting
If you use MMS texting to send videos to your Android handset, they tend to become blurry. MMS first gets the photos reduced in the overall quality and then transfers them. The process will eventually provide you fuzzy look.
3. Videos not properly downloaded from cloud service
In most cases, you have to download shared videos from the cloud platform. Many risks exist and cause blurry videos. You need to pick genuine video quality and download the video on the Cloud platform.
How to Fix Blurry Videos on Android Phone?
In case you transfer a video to your Android device and found that the video is quite blurry, you can find different solutions below.
Method 1. Use Video Repair Software to Fix it
When you want to fix blurry videos on your iPhone handset, you can easily acquire the help of a professional video repair program. Here we recommend you Wondershare Repairit Video Repair.
It works fine on your Windows and Mac system to repair blurry videos caused by corruption. The GUI features of this tool allow you to use it to its full potential, even if you are a beginner.
Also, this software will provide you with efficacy in saving repaired files in the preferred directories of your choice. There is no limit on the file length and size.
Step 1 Add corrupt videos
Steps are simple in repairing damaged videos. First, add your videos by clicking on the "Add" button.
Step 2 Start video repair
Now you can click on the "Repair" button on the interface. The software will start the repair process automatically.
Step 3 Preview and save the file
Lastly, you can preview the repaired file before saving them to a safe location. This feature enables you to check the repair quality. Now, save the files on your computer system.
Method 2. Use Messaging Applications
By using third-party messaging applications, you can easily fix the issue of blurry videos. Due to these applications, you can avoid video blur issues. Here you also get a chance to edit the video as per your choice before sending it.
Step 1. Choose the video that you want to send over a messaging application.
Step 2. Edit the video as per your choice and send it to the Android device.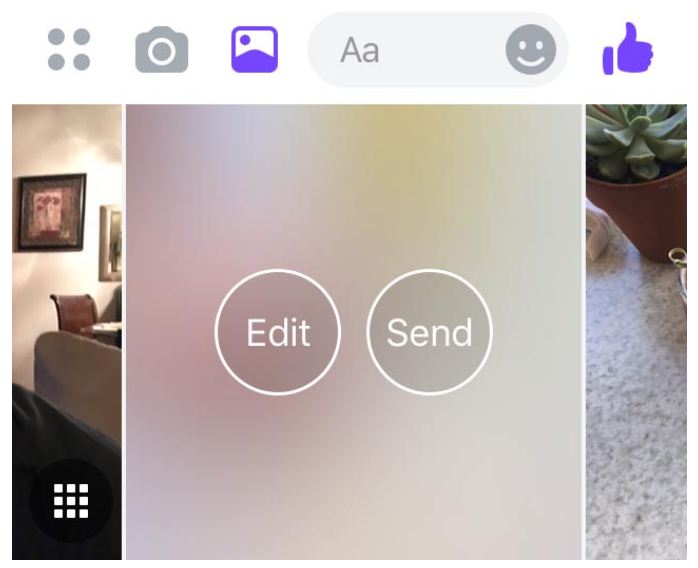 Method 3: Download Videos from iCloud
iCloud is one of the most effective services present on iOS mobile phones. It allows you to share your videos. Thus, you can upload clippings in a standard format over the cloud source and download them anywhere. During the transfer, there will be no compromise with the resolution or video size.
Step 1. Create a static link to the video of your choice from your iPhone.
Step 2. Choose the people you want to share a particular video with and click on the Send button.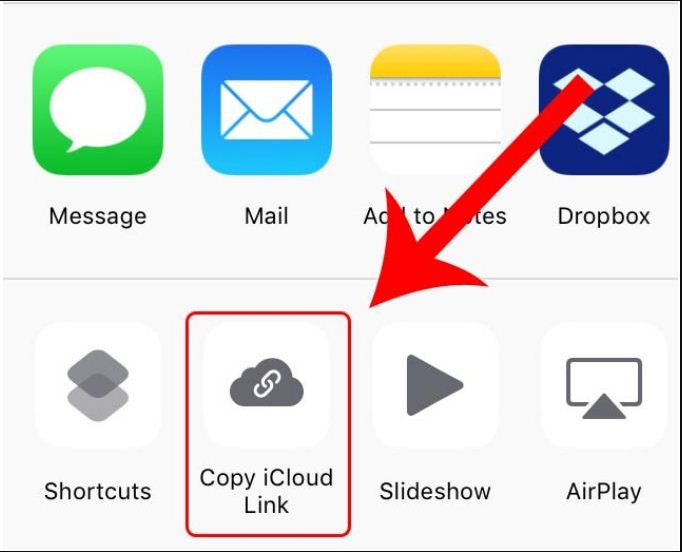 Method 4: Use Email to Send Videos
In case you want to get good quality videos on the iPhone, which you shot through Android, it is essential to use proper Email. Through the help of Email, you get a chance to upload videos in high resolution. You can download large-sized videos on your iPhone and watch them without any problem.
Step 1. Upload a video on your Email right through your Android mobile phone.
Step 2. Choose the proper resolution of the video and then download it straight on your iPhone handset.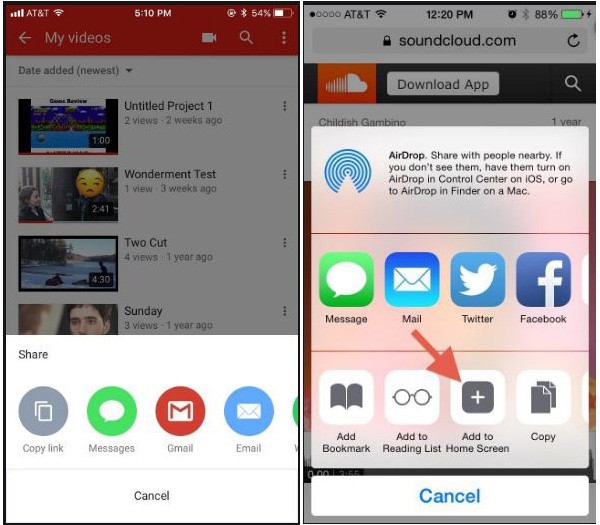 Method 5: Use Dropbox
You can upload videos on Dropbox through your Android mobile phone on the go. This feature will also help you save space on your mobile handset. More even, you can even download the same-quality video on your iPhone and watch it several times in offline mode.
Step 1: Upload the video
In the initial stage, upload the video from your Android mobile phone on Dropbox.
Step 2: Download the video
Now, you can download the high-quality video from Dropbox straight onto your iPhone and enjoy it.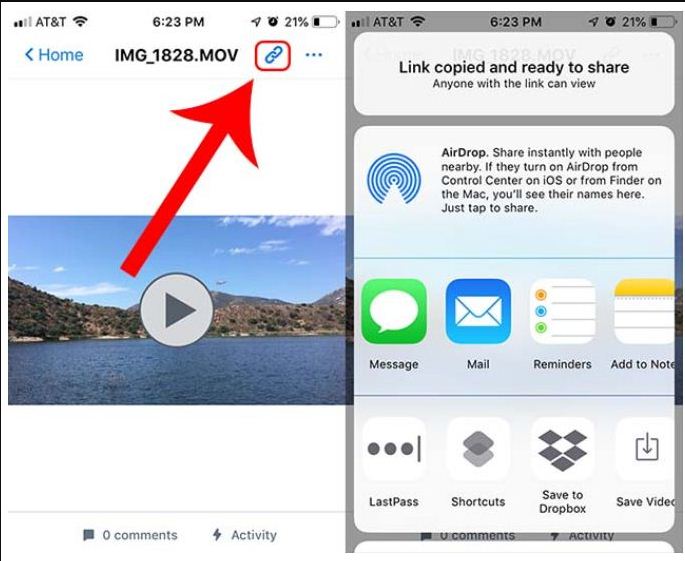 How to Prevent Blurry Videos?
There are different and proactive ways you can use to fix blurry videos on Android and iPhone. They save your time and provide you with videos of excellent quality. You can share them instantly with your friends or post them on several social media web portals.
But wait. Before we go to the end, let's view some tips to avoid creating blurry videos.
1. Use proper filters
For starters, it is essential to use active filters on your camera when shooting a video. It helps your video stay away from grainy effects.
2. Record it in high quality
You should record all the videos in high quality. Shooting videos in high quality, like 720p, 1080p, or ultra HD format, provides crystal clear, life-like visuals. Moreover, it will be more convenient to compress a high-quality video without the loss of resolution.
3. Clean the lens of the camera
If you do not want to get blurry videos, you must wipe off the camera lens properly. This feature will help you to capture appropriate light sources and create sharp videos.
Closing Words
If you want to get genuine answers about how to fix blurry videos, there are several ways to help you do so. Moreover, you can even undertake to take proactive measures to prevent your videos from getting blurry in the first place. If you find a video broken or damaged, Wondershare Repairit Video Repair is a reliable tool for you.