Open source formats like zip format have a specific structure that records information in the header of the file. It is not odd for you to receive a zip archive having header issues. Sometimes the same applications and processes used to create the zip file can generate these errors. It doesn't matter if the issue is minor, or major, programs like WinZip will consider your file corrupt whenever it finds any header problems, inaccurate information, or different file extension. This thing happens to avoid any security risk. If you want to repair corrupt ZIP files you can use a file repair tool to correct minor issues.
One of the most frequent causes for zip file corruption is when you are downloading a file form the internet, and get a transfer error. Also, if you store your zip file on a specific external device which is exposed to extremely high temperature, magnetic fields, or a mechanical shock, even if you manage to repair that device, you'll probably get a corrupted file. In the next section of this article, we are going to present one of the best ZIP file repair tools which you can use to fix your file. A systematic tutorial is also provided, and we'll conclude the article with a tips section on how to recover zip files.
Part 1: The Best ZIP File Repair Tool
The software I am about to show you is a professional file repair tool that has been specially designed to recover data from corrupted files. Besides being able to repair corrupt ZIP files, Stellar File Repair Toolkit can also fix damaged files created in Word, Excel, and PowerPoint. This ZIP file repair can extract almost any bit of information contained by a corrupted zip file. The user interface is amazingly simple to use. All you have to do is select the file you want to recover and wait a few seconds for the system to fix your file. You can then easily export the file in a fresh working copy of your data.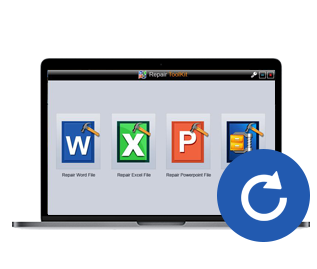 This software can repair larger zip files up to 1.5 Gb. Likewise, it can recover any zip extension file sub-type up to WinZip 19.0. Also, you don't have to worry about any Windows compatibility issue. You can use this program on Windows XP as well as on Windows 8.
Part 2: How to Repair Corrupt ZIP File with ZIP Repair Tool
Download File repair toolkit on your pc computer and launch it. Select the option of "Repair ZIP File", and close ZIP file window before you start to repairing process.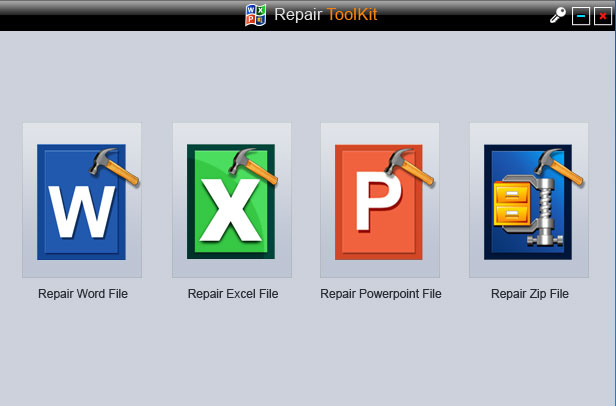 Step 1 Select your corrupt Zip file location to search it in drive.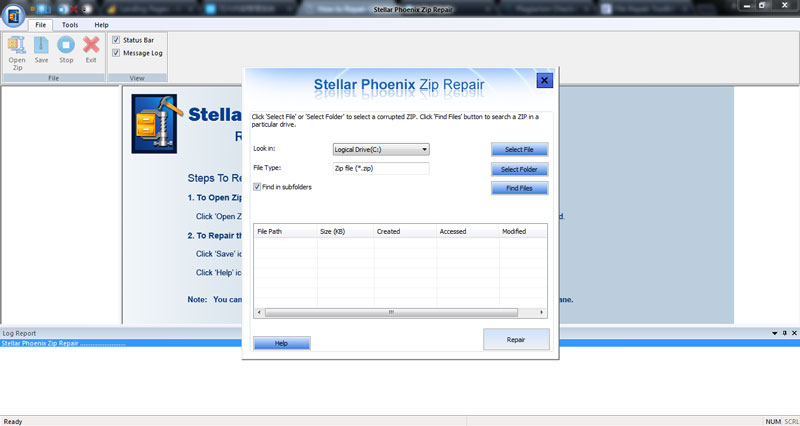 Step 2 All corrupt ZIP files will display in th result section ,and click "Repair" button to process.
Step 3 After for a while, you can preview the repaired ZIP files.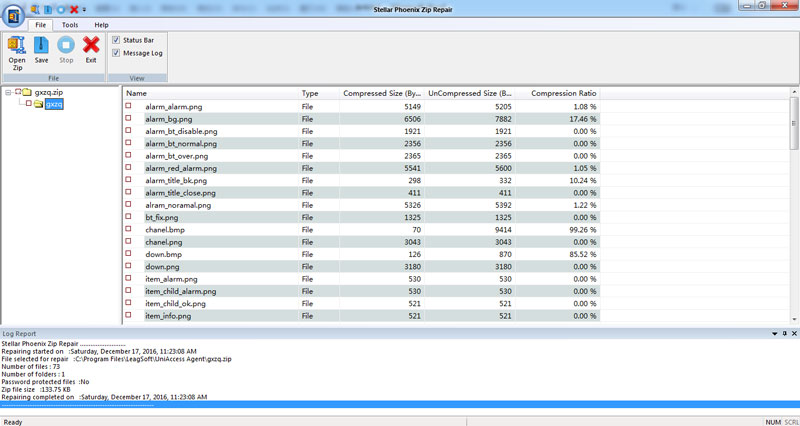 Step 4 Save the ZIP files on a desired location.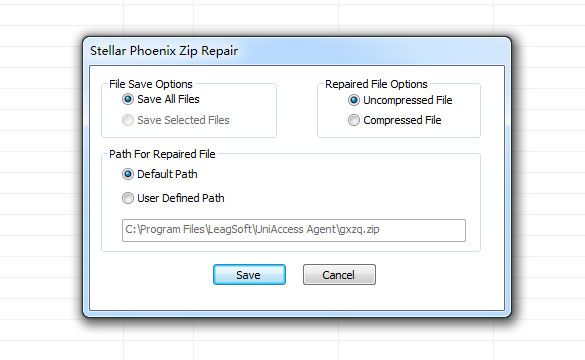 Tips:
More Related Articles: